Nanbu town is best known as 'The Fresh Fruits district." Nanbu-grown pears are recognized for their superior flavor, texture, appearance and nutritious qualities. We have beautiful countryside and incredible business opportunity. We are enjoying a renaissance of growth and prosperity.
We are professionally-managed, honestly governed and led by men and women with vision.
Fruits grower families and packers and shippers represented by Nanbu Market take pride in their ability to produce top-quality fresh fruits for the world market. Fresh fruits are a delicious and popular fruit choice among consumers of all ages and worldwide consumption. It is increasing every year.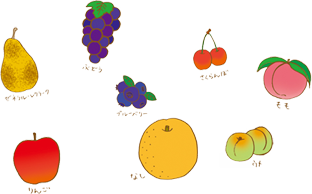 Bullet train (Shinkansen) offers an eco-friendly, flexible, and fun way to discover Aomori.
Get off at Hachinohe station and change to Aoi-mori line and get off at either Tomabechi Sta or Kenyoshi Sta. or Suwano -taira station.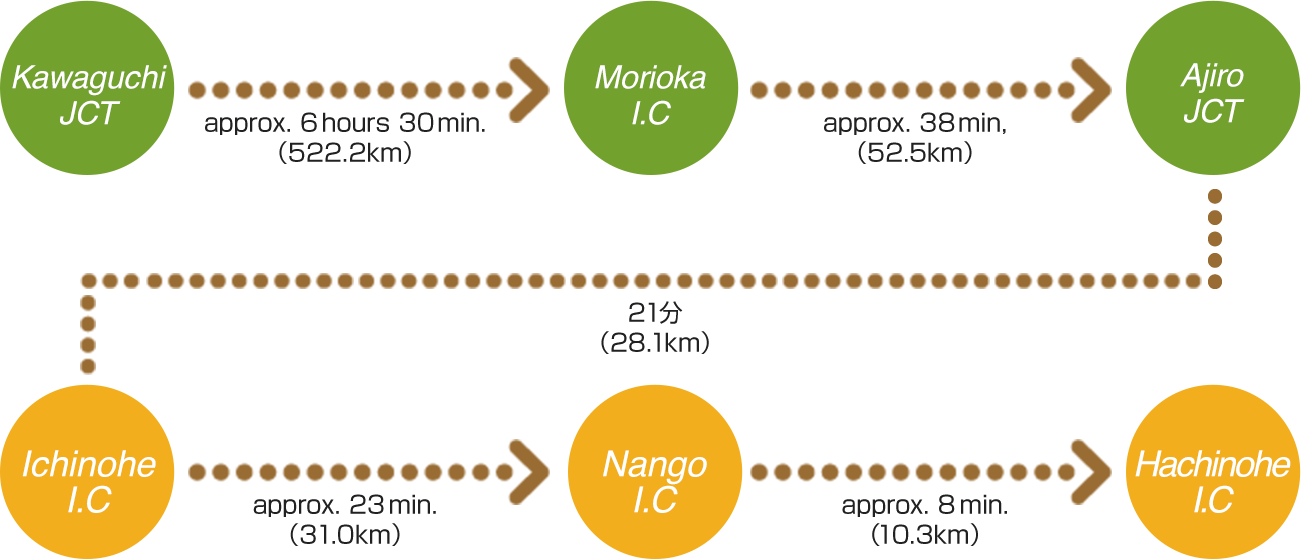 Drive and exit at Hachinohe IC.


There are two airports in Aomori; Aomori Airport and Misawa Airport.
The shuttle bus operates from Misawa Airport to a Hachinohe city.
Aomori Airport via Car Hachinohe → Nanbu town by rental car
Misawa Air Base Airport via shuttle but to Hachinohe → Nanbu town by rental car